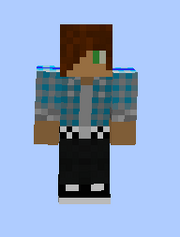 Computern's 3rd town after Capital and Central. Located near Helrune Century is a large eye sore from the outside because of its large outer wall.  It is set out in layers with the Home Castle in the Center. Century worships the great pig in the sky after Central.
Facilities:
4 Grinders - two man made grinders, and 2 double spawner grinders. (Skelli + Zombie)
Outer wall fully obsidian lip with back wall fully obsidian
Gaming Hub. (parkour, spleef, wrestling ect...)
Obsidian farm
Info Center - Notices, members and rules.
Animal Farms (bar mooshrooms)
Church - Worship the Great Pig in the Sky
Sky Tower - Complete with Cafe and Sky Jump. Tallest structure in Century.

Current Members:
Computern - High Priest (Sentry)
Artagan - Priest (Slicer)
Capminecraft9 - Peasent (Slicer)
Spyro210 -Worshipper (Settler)
Huckled - Priest (Settler)
Zs6737 - Peasent (Settler)

Ad blocker interference detected!
Wikia is a free-to-use site that makes money from advertising. We have a modified experience for viewers using ad blockers

Wikia is not accessible if you've made further modifications. Remove the custom ad blocker rule(s) and the page will load as expected.