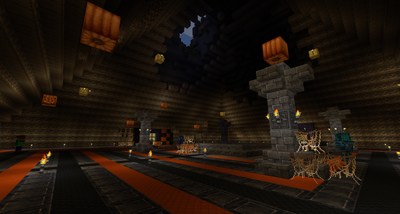 Each year at the end of October in Loka , the residents of the world come together in rare fashion to celebrate the cooler season. Between the ghasts, ghosts, and ghouls of the world, there are plenty of scares and frights to be had during this festival.
Unique to the celebration of Hallow's End in the Fourth Age of Loka was the first-ever decoration of spawn. Aside from the near-cataclysmic event in which Preksak attempted, but failed, to activate the Accelerator Spire, spawn has remained relatively the same since the Lokans first arrived. Deputized by Cryptite, Lucifer09 was tasked with the decoration of spawn and the results have been agreed by all to be highly positive.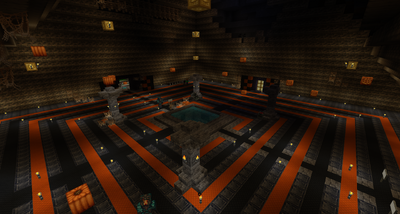 Ad blocker interference detected!
Wikia is a free-to-use site that makes money from advertising. We have a modified experience for viewers using ad blockers

Wikia is not accessible if you've made further modifications. Remove the custom ad blocker rule(s) and the page will load as expected.